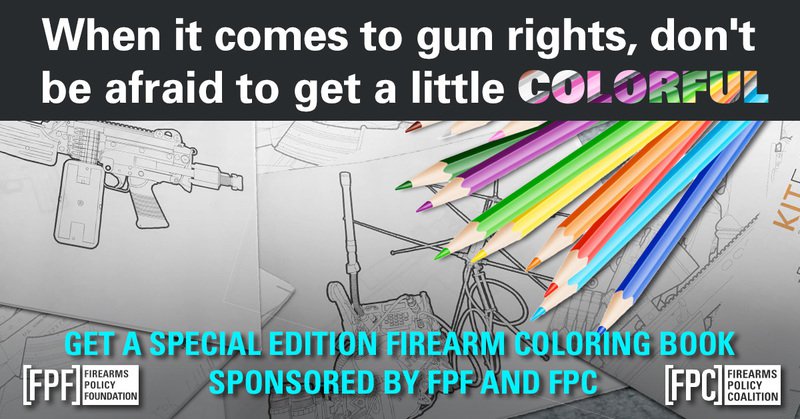 You have been one of our most valued supporters in the fight for your fundamental rights!
That's why, for a limited time, we're offering you the opportunity to receive a Special Edition Firearm Coloring Book sponsored by Firearms Policy Foundation and Firearms Policy Coalition!
These books would make an excellent display piece, a fun project for art-inclined gun owners, or even an opportunity to include the whole family in your love of firearms.
But there's only a small number of these left, and they are bound to go fast!
On a donation of $25 or more, you will receive one of these limited-edition firearm coloring books. 
So what are you waiting for? Support the Second Amendment and get your very own firearm coloring book NOW!
Donated before using a Revv account?
Login